Meet Our Volunteer Board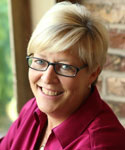 Becky David is the owner of Black Pearl Coaching. She comes to professional coaching after nearly 20 years in hospital ministry. Becky is a certified Co-Active Coach and Spiritual Director and is credentialed ACC through the International Coaching Federation. Ordained in the United Church of Christ, Becky holds a MPS and MDiv from Loyola University Chicago. In her free time Becky loves to read, play golf and travel.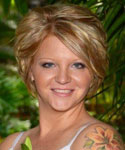 Melissa McQuate, cosmetologist for 12 years, is employed at Visible Changes, Rock Island, Illinois. With help of Headstart Program, currently active in running Haircuts 4 Kids Program. Those cuts are for kids, to help out those parents in need, in our poverty stricken community. As curricular life is involved, motorcycle riding is a love of her and husband, Mark McQuate, live's, founder of 1 Marine 1 Life Foundation (Bikers For Backpacks, Haircuts 4 Kids). Melissa is busy to keep up with the pace of so called life, from her 2 kids including son, Landyn McMeekan 11, daughter Rhylee McMeekan, 8, and step daughter Savannah McQuate, 14, all being involved in activities such as basketball, DEK hockey, girl scouts, softball and baseball. In her spare time she loves to be with family, travel south with her husband and family, ride motorcycles, and socialize with friends.
News & Events
Sun, July 30, 2017
9:30 AM – 6:00 PM CDT
Register Now
Stay Tuned – TBD: Bikers for Backpacks Mercer County and Saturday August 26th: Bikers for Backpacks Ride The Bases at Modern Woodman Park
Keep in Touch
Stay up to date with what is going on and interact with us on social media!